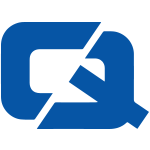 Motorists have been warned that driving an unroadworthy vehicle means they are not insured.
According to Car Parts Direct, drivers need to ensure their vehicles are safe enough for the road all year round.
It warned that having an MOT certificate is not enough because it only guarantees that a car was safe on the day it was tested.
The company's Mark Cornwall claimed: "If a suspension coil spring snaps on a speed bump the day after an MOT the car is no longer roadworthy."
Car Parts Direct warned motorists that while the likes of defective window wiper blades can be easily replaced, failings in the more critical parts of a vehicle are harder to detect.
For example, a leaking steering rack can leave a driver with unresponsive steering, it warned.
This follows warnings recently issued by Car Parts Direct, claiming that people who fail to service their vehicles regularly are more likely to experience a breakdown.
Visit the #1 Car Insurance page