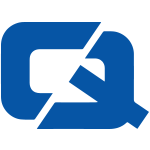 Motor insurance policyholders in Northampton driving untaxed vehicles have recently come under the spotlight.
Police in the borough, in conjunction with the Driver and Vehicle Licensing Agency, carried out a number of checks on motorists during two action weeks across the months of February and March.
Officers have heralded the increased patrols a success owing to the fact that a number of offending motorists were dealt with, as well as culprits guilty of flouting the law in other ways, such as driving while talking on a mobile phone.
Sergeant Steve Bedford of Abington and Weston Safer Community Team commented: "We encountered wintry weather during the February week but all in all the two weeks of action met with success."
Meanwhile, police in Bristol recently took to the busy Gloucester Road during rush hour on the lookout for motor insurance customers flouting safe driving laws.
This came after the city council received a number of complaints from commuters, saying that motorists have been driving illegally in bus lanes and holding up traffic.
Visit the #1 Car Insurance page