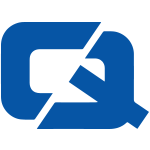 Those looking to invest in a used car have been advised to buy soon or risk paying more due to increasing prices in the market.
New research from online retailer Carsite.co.uk has revealed that three-year-old vehicles are seeing their retail values on the rise due to the limitations placed on the supply of nearly-new cars by the recession.
With many popular models having increased by ten per cent in price since spring, the seller is recommending that prospective buyers should seek to purchase while costs remain manageable.
Alistair Jeff, spokesman for Carsite.co.uk, said: "At present there are few signs of a slowdown in this trend, so the more time buyers spend trying to find that cheaper deal, the more it might end up costing."
This echoes advice given last week by trade pricing information source Glass's Guide, which suggested that waiting to buy could result in consumers paying a higher price on a more limited selection of vehicles.
Visit ChoiceQuote for the #1 car insurance