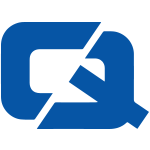 Motorists thinking of investing in a new car have been advised to do so as soon as possible or risk paying higher prices for a more limited selection of vehicles.
Trade pricing information source Glass's Guide has observed a 25 per cent rise in the average price of second-hand cars up to one year old in 2009 as falling sales of new vehicles cause the selection of pre-owned cars to become smaller.
With supply set to fall even further as the recession takes its toll, Adrian Rushmore, managing editor of the guide, advised prospective shoppers to act promptly rather than waiting for conditions to improve.
He said: "The situation for used cars of any age is not expected to change until the middle of next year … so consumers should move quickly to have the best chance of finding the models that meet their needs."
This comes after British Car Auction published survey results earlier this week which showed that 79 per cent of those questioned plan to buy a used car as their next vehicle purchase.
ChoiceQuote – the #1 page for car insurance