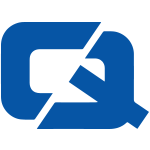 Receiving top-notch customer service should not be confined to just motorists buying brand new vehicles, it has been claimed.
According to used car trader Carcraft, people buying second-hand vehicles should be treated to the same level of service that is awarded to those buying brand new.
A spokesperson for the organisation commented: "For the majority of motorists, a vehicle represents the second biggest financial outlay after their home.
"Yet when it comes to service, many are let down by poor quality cars and after sales care."
It has therefore pledged to implement a new Five Star Promise, which it claims guarantees motorists the same kind of care they would receive from a new car dealership.
Meanwhile, second-hand car dealer Autoquake.com recently told motorists in the market for a vehicle that used car prices are likely to start rising over the forthcoming months, meaning that those who wish to get a good deal should strike now while prices are low.
Visit ChoiceQuote, the #1 motortrade insurance page