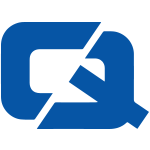 14 February 2013

Demand for used cars from the retail sector has once again strengthened in the past month, according to new research.
CAP Automotive's Black Book Live real-time guide for the detailing of used car trade values showed that the market kicked off 2013 strongly with demand now at its strongest point since prior to September 2012.
However, despite the positive figures, dealers across the UK are reporting problems in sourcing good quality used car stock for retail due to the fall in new vehicle registrations over the past few years.
As a result, 'prime' retail stock is keeping forecasts at only around 80 per cent full showing a relative shortfall.
Derren Martin, senior editor for CAP Black Book Live, explained the situation and added: "We are seeing what we describe as a good 'buzz' around the auction halls, with plenty of appetite from dealers for the best quality stock – when they can find it."
For the #1 car insurance, visit ChoiceQuote