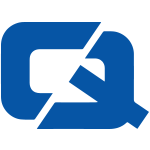 There is still reasonable demand in the used car market, it has been claimed.
Manheim Auctions has reported that despite a slump in sales, many dealers are stepping up used car activity.
Mike Pilkington, managing director of the organisation, explained: "Dealers clearly recognise how important income from used car retailing is to the overall welfare of their businesses."
However, this comes after the company's full year round-up of 2008 showed that average wholesale values of used cars plummeted by 21 per cent.
Mr Pilkington conceded that the market is indeed fragile at present and said he expects prices to remain low "for some time to come".
According to a recent poll conducted by Norwich Union, more than half of motorists under 21 are likely to drive used cars because they are cheaper.
But the car insurance provider claimed that those drivers are putting their lives at risk because the vehicles are usually safety deficient.
Visit the #1 Car Insurance page