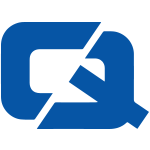 Car insurance customers purchasing used cars have been urged to "think carefully" before committing to a purchase.
Vehicle information provider HPI has predicted that new trends are likely to affect how much a car's value depreciates in the future.
Large numbers of motorists are expected to avoid forking out for a new 58 plate model in favour of finding less expensive used cars, the company stated.
Martin Keighley, used car valuations expert at HPI, said: ""It is really important that consumers think about a car's potential to depreciate before parting with their cash."
"Winners will be anything small and economical, with low CO2 ratings," Mr Keighley explained.
Smaller, more economical cars such as the Toyota Aygo and the Fiat 500 are expected to be popular choices, he added.
HPI vehicle checks have been available since the 1930s and have helped many drivers avoid purchasing vehicles with poor histories.