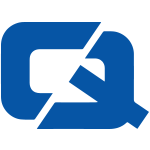 07 March 2013

Used-car values have shot up at the beginning of 2013 with new figures from the British Car Auctions (BCA) showing strong performance.
According to the latest statistics, there has been a 13 per cent year-on-year rise for February, which has been aided by an increase in confidence in the automotive sector in the opening part of the year.
The BCA stated that the average used-car value remained above £7,000 for the third month in a row but had fallen by £81 in contrast to January.
However, it was an improvement of £812 in February 2012 but officials explained that the figures had been helped by the shortage of retail quality stock across the country.
Simon Henstock, BCA's UK operations director, said: "There is likely to be continued demand for 'budget motoring' from drivers who simply cannot afford to buy a more expensive car, but still need personal transport and need it quickly, because their current vehicle has become too expensive to run, repair or maintain."
For the #1 car insurance, visit ChoiceQuote