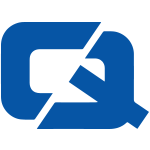 29 January 2013

The average value of a used car in the UK has grown significantly over the past 12 months, according to new research.
Data published by British Car Auctions (BCA) revealed that prices had grown by 4.7 per cent during 2012, which put the average cost of a used vehicle up to £6,199 which represented the highest-ever figure.
In monetary terms costs had risen by £280 compared to 2011 and £358 when put against 2010 and officials behind the figures stated that the growth had accelerated during the last six months of the year.
The latter part of 2012 saw a rise of £408 when compared against the opening months of the year.
Spencer Lock, BCA's managing director, said: "Used car retailers will continue to be faced with increasing competition when sourcing the most attractive and retail-ready used cars, because these are the cars everyone wants and they are in such short supply."
For the #1 car insurance, visit ChoiceQuote