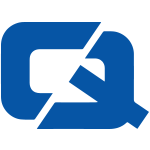 Car owners in West Yorkshire have been warned not to leave valuables in unattended vehicles in order to cut their risk of becoming a victim of theft in the run up to Christmas.
People who leave Christmas shopping bags in their car are likely targets and the dark nights make it relatively easy for theft, police have said.
Airedale and North Bradford Crime Reduction Unit PC Dave Bale said: "It only takes a few seconds to take personal valuables out of your car when you leave it and by doing so you really do reduce your risk of becoming a victim."
Car owners have been advised therefore to remove all items from vehicles, even a coat which might make a thief check for something valuable in its pockets.
Meanwhile, the Institute of Advanced Motorists has warned drivers to ensure they remove telltale sucker mark signs from their windscreens that could indicate to thieves that a satnav is hidden in the glove compartment.
Visit the # Car Insurance page