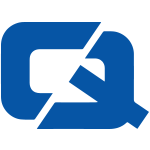 Grampian police have expressed their disappointment at the fact that so many motorists are driving on the roads without car insurance or a valid licence.
Over the weekend, officers caught 15 motorists committing these offences and seized the vehicles.
Sergeant Neil Morrison of the Road Safety Unit described driving whilst uninsured as "irresponsible" and "risk taking".
"Those motorists dealt with over the weekend for these offences will now have to pay to get their car back as well as incurring a minimum of six penalty points on their licence and additional fines at court," he added.
Convicted car insurance customers with points on their licence and a criminal record may find it difficult to get an affordable policy.
Meanwhile, the Greater Manchester Police have been displaying cars which they seized for being uninsured outside a number of their stations in a bid to deter would-be criminals from offending.
Visit the #1 Motor Insurance page