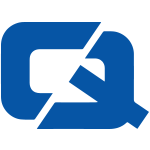 UK drivers heading for the continent this summer are being advised to remove satnav safety camera mapping systems following the results of a survey.
The Institute of Advanced Motorists (IAM) has found out of 23 European countries, only two – the UK and Hungary – permit the use of both camera detectors and POI (points of interest) satnav systems.
Thirteen countries, including Austria, France and Italy allow POI systems but not camera detection equipment.
IAM Motoring Trust director Neil Greig said there had been incidents reported where "detectors have been literally ripped out by local police".
He added: "The best thing to do is check if detectors are permitted in the country you plan to visit or simply don't take one with you."
Seven countries prohibit POI systems, including destinations such as Ireland, Germany and Switzerland.
The POI function is built into many satnav units and shows the location of fixed safety cameras from information in the unit's database.
Drivers heading abroad may also want to check they have adequate car insurance for the trip and also look up foreign motoring laws, as some nations require cars to carry items such as hazard triangles.