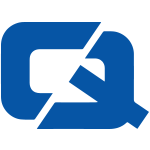 People in Warwickshire have been urged to exercise added caution when it comes to leaving their car keys unattended at night following a so-called Hanoi car key burglary in the Bidford-on-Avon area.
Police believe offenders fed a reaching device through the letterbox to grab car keys that were visibly located only six feet away.
Warwickshire police Detective Sergeant Martyn Stephens urged: "As well as locking windows and doors, conceal your keys so they are not in view through windows or by pushing open a letterbox."
He also advised that people should park cars in a garage where possible and ensure that all entry points are locked, which could work towards making sure potential car insurance claims are valid.
Meanwhile, police in Drighlington, West Yorkshire, visited 40 homes in Hanoi hotspots to warn residents of the dangers of providing Hanoi burglars with encouragement by making car keys visible through windows.
Officers distributed free crime prevention packs which contained door and window security upgrades, a steering wheel Disklock discount voucher and specialist marking equipment for property.
Visit the #1 Car Insurance page