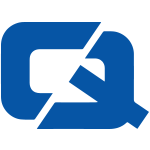 Sports car insurance customers and other road users have been told to wear their seat belts by the minister for road safety.
Jim Fitzpatrick told motorists that wearing seat belts can save lives and that a number of deaths in 2006 could have been prevented if people had complied with the law.
"We are determined all drivers and passengers realise the importance of wearing a seat belt, both in the front and back of a vehicle," he commented.
The government has announced that it is considering raising the fixed penalty for failing to wear a seat belt from £30 to £60, in a move which may affect car insurance customers.
Mr Fitzpatrick said the measure was intended to encourage a greater number of people to wear their seat belts on all journeys.
Cleveland police recently launched a campaign to tackle the problem of drivers failing to wear their seat restraints.
Officers said they would be stopping cars and issued fixed penalties to drivers who were found to be breaking the law.
Visit our Japanese import insurance page