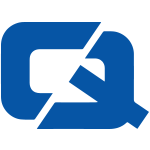 West Midlands Police stopped 30 drivers during the first day of a clampdown on motoring offences in parts of Birmingham.
The force launched the initiative after a series of complaints from residents in Stratford Road, Sparkhill and Sparkbrook about the behaviour of some road users.
Those complaints included calls about illegal parking, speeding and anti-social behaviour by drivers.
Police officers took to the streets on Monday intent on catching motorists guilty of those offences and of driving without seatbelts or while talking on a handheld mobile phone.
They were joined by officials from the DVLA, who wanted to identify vehicles which have no tax and insurance, and both groups enjoyed some early success.
Officers fined 18 drivers for not wearing seatbelts, six for using phones while behind the wheel and two for illegal parking, while four motorists were stopped for using bus lanes.
The punishment went further than a fine for four of the motorists, as they also had their vehicles seized after it was discovered they had no insurance.
Visit ChoiceQuote, the #1 for car insurance