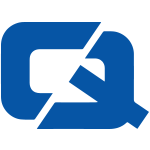 Morley Neighbourhood Policing Team (NPT) is to tackle Hanoi-style burglaries on a Drighlington estate by visiting houses to give out security advice.
The NPT will hand out crime prevention packs to the 40 homes on Buttercup Way.
Each pack will include window and door security upgrades, property marking equipment and a £15 discount voucher to purchase a car steering wheel disklock.
A Hanoi burglary is one whereby a thief breaks into a house for car keys and then steals the vehicle.
NPT leader inspector Joanne O'Hare said: "Estates and villages with strong links to main roads and motorways can be prime targets for Hanoi burglars."
The team's crime reduction officer, who is leading the initiative, Keith Pape MBE said there are many things car owners can do to prevent these thefts.
He urged people to park vehicles in garages and to fit visible security devices – measures which could also help to ensure car insurance policies are valid.
The UK stolen vehicle recovery service Tracker has also warned car owners to be extra vigilant on these increasingly darker nights.