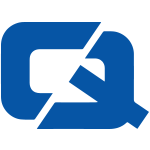 West Yorkshire Police issued ten fixed-penalty notices during a recent clampdown on bad driving in the Crossroads area.
The Worth Valley Neighbourhood Police Team organised the one-day operation as part of an initiative to make local residents feel safer.
Officers organised a speed check at a roundabout in the village and also used automatic number plate recognition technology to check the identity of more than 1,800 vehicles on the A629 during the day.
They identified ten people committing traffic offences, including speeding, not wearing a seatbelt and using a handheld mobile phone while at the wheel. All were given fixed-penalty notices.
Officers also seized an uninsured truck and arrested a man in connection with vehicle licensing offences.
The force recently organised a six-day neighbourhood policing operation in Bradford, resulting in seven drivers being caught speeding, four cars being seized because their owners had no insurance and 120 fixed-penalty notices being issued to motorists for using mobile phones or not wearing seatbelts.
Visit ChoiceQuote for the #1 car insurance