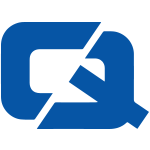 The old cliche of the swindling car salesman may still be very much alive, an undercover investigation has found.
According to consumer watchdog Which?, the reputation pinned on wheeler dealers could be justified after one of its researchers posed as a buyer to monitor their tactics.
Nearly half of the car dealers visited were reported to have made dubious or vague claims, with some of them resorting to old practices which violate modern trading rules.
The researcher noted that some of the 26 dealers approached used the "bait and switch" technique, whereby they advertised one car to reel in the buyer, revealed it was no longer in stock and then moved on to sell another model at a less appealing deal.
Which? Car editor Richard Headland commented: "Dealers have had ample time to get used to the new rules, but too many still let buyers down."
This comes at a time when consumer confidence is at a low resulting in slumping car sales.
Visit the #1 Car Insurance page