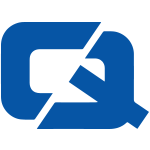 Motorists across the north of Scotland are to be reminded of the dangers of driving during winter weather as part of a road safety campaign.
Grampian police and Northern constabulary will join forces with Diageo from the end of November until February for the Winter Safe Journey scheme.
The campaign will be aimed at educating drivers on the importance of adhering to speed limits, driving appropriately to the road conditions, wearing seatbelts and refraining from using mobile phones.
Minister for transport Stewart Stevenson said it could save lives so he is urging drivers to heed the advice of police this winter.
"Too many people are dying on our roads, and sadly young drivers continue to be over-represented in these deaths," he added.
Meanwhile, although recent figures showed the number of deaths and serious injuries on Scottish roads has declined, the Royal Society for the Prevention of Accidents has urged drivers not to get complacent.
Visit the #1 Car Insurance page