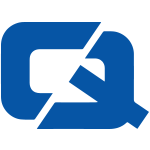 A survey from Motorpoint, the car supermarket, has revealed that nearly half of UK motorists (46 per cent) would welcome moves to make snow tyres mandatory.
Winter tyres are designed to offer enhanced grip in icy conditions and are already used throughout other European countries, where colder weather is commonplace.
However, in the UK they are not a legal requirement, but have proved popular during the severe winters seen in recent years.
The tyres work by containing a greater proportion of silica and natural rubber, which helps them to grip an icy road surface.
Meanwhile, the Institute of Advanced Motorists tells drivers that none of the main tyre options – snow chains, socks, all-weather tyres and dedicated winter tyres – typically classify as alterations to the vehicle.
Therefore, they should not impact on insurance premiums if used, although motorists are advised to let their insurers know before switching to snow tyres.
For the #1 car insurance, visit ChoiceQuote