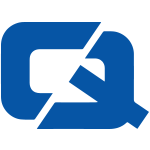 Police in north Yorkshire have reported that an operation held last week was successful in warning motorists about winter driving and the importance of safety checks.
Road policing officers, special constables and Easingwold's local Safer Neighbourhood Team joined up for the day-long event in which 213 vehicles were stopped.
Some motorists were warned that they were committing minor offences such as having dirty number plates, while others were cautioned about their speed. Officers also handed out 12 vehicle defect rectification orders.
Safer Neighbourhood Sergeant Paul Stephenson acted as a consultant during the operation. He said: "It is vital that vehicles are kept roadworthy and equipped to cope with the extreme and hazardous driving conditions at this time of year."
He went on to stress the importance of vehicle checks and driving for the conditions during winter, potentially helping motorists to avoid car insurance claims.
The government's road safety website Think! advises motorists to regularly check weather forecasts before travelling in the colder season.