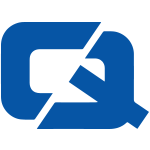 11 January 2013

Following a fairly mild Christmas and New Year period is looks like the UK could be set for wintry weather to finally come in.
Forecasts are predicting snow and ice to descend upon all parts of the country over the weekend (January 9th) and with the falling temperatures comes the increased hazards on the nation's road networks. With this in mind the Institute of Advanced Motorists (IAM) has stepped into provide some helpful advice for those that will be hitting the highways in potentially dangerous weather conditions. The overriding sentiment from the organisation is that if the roads are too hazardous then avoid setting off and only travel if you have to.
IAM chief examiner Peter Rodger backed the advice and said: "When there's snow on the ground, avoid travelling unless absolutely necessary, and don't ignore police warnings or advice to not travel on specific routes. Can you work remotely or change your schedule?"
However, for those that simply have to be getting behind the wheel then caution is strongly advised as the likelihood of an accident is only heightened when snow and ice cover the roads. Firstly, drivers need to ensure that the windows of their vehicle are clear to provide maximum visibility before setting off. There is nothing worse than being blindsided when the snow continues to pour down.
Speed is also a considerable factor when driving in wintry weather with the IAM adding that going through snow too fast can heighten the chance of losing control but going too slow will stop much-needed momentum. Stopping distances are highly important as motorists cannot simply rely on the fact that the driver in front will stop in time and so it is wise that they double or even triple the gap between cars to avoid any type of accident from occurring.
The IAM understands that driving in these conditions can be particularly tough but by staying safe and sensible will help to reduce the likelihood of an accident.
For the #1 car insurance, visit ChoiceQuote