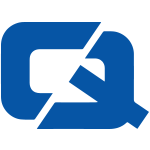 09 October 2012

Women drivers are still enjoying lower car insurance premiums than their male counterparts, according to new research.
The MoneySupermarket Monitor on Car Insurance noted that females are able to secure much reduced quotes than men even despite the impending change in regulation from the European Court of Justice Directive (ECJ).
From December 21st, insurers will be not able to price premiums depending on gender, but the predicted surge in costs prior to this deadline has not materialised and women continue to enjoy lower premiums.
The company found that over the past year, insurance for females fell by 11.1 per cent compared to just 9.9 per cent for men.
Kevin Pratt, insurance expert at MoneySupermarket, said: "The male/female price gap for younger drivers is vast, but statistically speaking, males are likely to have more accidents and the cost of a claim in male driver accidents is higher. The best advice for all motorists is still to shop around at renewal time."
Visit ChoiceQuote – for the #1 car insurance