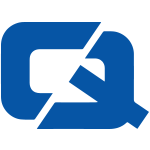 Female car and van insurance customers are likely to pay less for their premiums than their male counterparts despite being the butt of many a sexist joke, according to a new study.
The survey, conducted by price comparison website uSwitch.com, found that a number of insurance policy providers were offering cheaper motor insurance to women believing they were less likely to have an accident.
According to This Is Money, the findings could explain the increase in women-only vehicle insurance companies that have entered the market over the past few years.
Ashton Berkhauer, spokesperson for uSwitch.com, told the website that although these insurers could often give competitive rates it was still important for people to shop around for the best price.
"But women drivers should always shop around and look at all insurers, not just those targeting women, in order to get the best car cover," he said.
Celebrity TV chef Gordon Ramsay recently commented on female drivers during an appearance on a US chat show.
The F-Word star said: "They're always looking in the mirror. Look at the road! That way there will be less accidents."