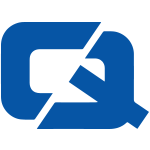 Police in York are launching a scheme across nine hotels in the city to combat a recent surge of motor crime, warning guests against displaying valuables in their vehicles when left in a car park, it has been reported.
The display and pay initiative will involve the strengthening of each hotel's car park security as well as increased advice offered to guests, the York Press reports.
Each hotel will work towards fulfilling a set of criteria in order to achieve either a bronze, silver or gold Safer York Partnership accreditation.
Sergeant Lee Pointon said: "You might know that your jacket is only worth £2.99 but a thief will not know that until he has broken into your car and left you with a higher insurance premium and an excess to pay."
Police aim to eventually extend the initiative to car parks all around York to spread their display and pay for crime message.
Meanwhile, police earlier this month secured a two-year anti-social behaviour order banning a Newcastle thief from every car park in the UK, the BBC reported.