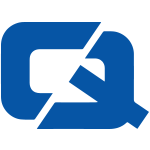 The Royal Society for the Prevention of Accidents (Rospa) has revealed a skills gap when it comes to training young car insurance policyholders who are required to drive for work.
Rospa has therefore called for additional driving tests and qualifications to be achieved by young motorists when they take up a job which requires them to drive.
This comes after a study conducted by road safety charity Young Drivers at Work found that 600 per cent of employers believe their young drivers to be ill-prepared for the adverse motoring conditions they often face through work.
Moreover, three-quarters of those polled claimed their employees had not covered enough areas of training during their learner driver lessons and testing process.
Rospa road safety manager Duncan Vernon commented: "Young workers are being required to drive vehicles, and in conditions and situations, in which they have little, if any, prior experience."
Meanwhile, Greater Manchester Police recently pointed out that many motor insurance customers are unsure of the Highway Code.
This came after the force caught 30 motorists committing basic driving offences in the space of a day.
Visit the #1 Car Insurance page