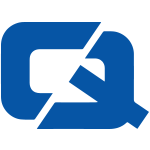 26 March 2013

Young drivers have become the focus of a government overhaul which will look to provide better training while reducing insurance premiums.
Ministers are set to launch a Green Paper with the purpose of improving safety and reducing risk to those motorists that have just passed their driving test. Among some of the proposals laid out in the government document is a minimum learning period before candidates are allowed to sit their tests. This will help to prevent motorists managing to fast-track their own progression without actually being fully ready to take on the challenges that come with driving on the UK roads on a daily basis.
Under the plans, learners will also be allowed to take lessons on motorways and potentially during adverse weather conditions or darkness to improve awareness. Driving tests will also become more rigorous in order to better prepare newly-qualified motorists before they get behind the wheel unsupervised. This will also be incentivised with those who do decide to take additional training being rewarded for their choice.
Patrick McLoughlin, transport secretary, said: "We have already done much as a government to address the concerns around motor insurance but more still needs to be done before young drivers feel satisfied they are getting value for money. I look forward to working with the industry and hearing from them how these proposals will help reduce premiums."
The government's main plan is to help reduce the amount of young people that are killed on the UK's road network every year. Figures highlighted by road safety charity Brake showed that one-in-five new motorists has a crash within just six months of passing their test so implementing additional time for assessment combined with a more rigorous final exam could help reduce these statistics.
A drop in high insurance prices will also help to encourage more youngsters to take up getting behind the wheel instead of being put off due to a lack of funds.
For the #1 car insurance, visit ChoiceQuote