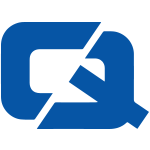 Young drivers seeking to minimise the cost of taking out car insurance have been urged to shop around by one expert.
Malcolm Tarling, specialist in general insurance at the Association of British Insurers, said there is "no getting away" from the fact that young drivers often pay more for their car insurance.
However, there are still relatively cheap car insurance deals available as the market is still "competitive", even for younger motorists, Mr Tarling asserted.
"There are a range of policies. Some policies will recognise steps that you take, for example not driving at night," he explained.
Other policies may enable customers to build up a year's no-claims bonus after just six months if they agree to take post-test training courses, Mr Tarling remarked.
"So some companies will reward you if you take additional lessons," he added.
Every Investor also advises people to shop around but to consider looking for policies online.
Providers often offer large discounts to those purchasing cover online.