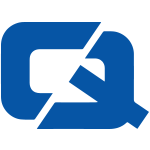 Around one in ten young car insurance customers between 17 and 25-years-old in London believe it is okay to drive while under the influence of drugs.
Despite the fact that drug driving carries the same penalties as drink driving, Transport for London (TfL) has claimed it has yet to become as socially unacceptable.
Head of London Road Safety Unit at TfL Chris Lines explained that young drivers fail to understand just how much the likes of cannabis affects their ability to drive.
Mr Lines added: "Drivers throughout the capital should be aware that the police are now trained to test for drug impairment and that the penalties are just as serious as those for drink driving."
He also warned that young motorists caught driving without car insurance could face criminal prosecution.
This comes after the Department for Transport recently amended legislation making it an offence to even own a car without having it insured.
Visit the #1 Car Insurance page