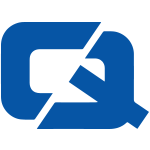 The car servicing industry is faced with more repairs than ever as a result of young drivers neglecting to carry out routine maintenance checks on their vehicles.
According to car care provider Comma, novice motorists are too lazy and have become reliant on modern technology, meaning they are unwilling to perform the simple tasks that generations before them would have done as standard.
Commenting on new figures from the Driving Standards Agency, which revealed the extent of the problem, Comma's Mike Bewsey said: "It starts with young drivers learning to drive – they are perhaps the first generation of drivers who don't have the benefit of parents who would do the basics to their car, like checking oil religiously."
This comes after fuel injection treatment provider STP recently warned motorists of the importance of cleaning their fuel tanks.
Failure to do so, it claimed, results in the build-up of contaminants which can lead to poor running.
For the #1 car insurance – visit ChoiceQuote