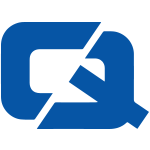 04 January 2013

As a young motorist there is nothing better than having the freedom your own car, but new research has noted that many new drivers could be putting themselves at risk by not having their vehicle regularly serviced.
A study by the Society of Motor Manufacturers and Traders (SMMT) found that a large number of younger drivers are failing to have their car maintained correctly, which could provide hazardous in the future. The organisation's survey, which polled 2,000 motorists on their attitudes to servicing their car, found that ten per cent of 18 to 24 year-olds have never taken their vehicle in to a garage to be thoroughly checked. This carried on to the 25 to 34 age range with 12 per cent of this demographic also failing to have a basic service carried out.
This attitude was not carried on in old age, with only two per cent of over-55s claiming to have never serviced their car. The SMMT noted that those that are failing to have their car properly maintained are putting themselves at risk especially with the winter months approaching. The British seasons are unpredictable at the best of times but during January and February the country can be hit by strong winds, torrential rain and freezing temperatures.
Paul Everitt, SMMT chief executive, explained: "Most drivers are aware of the benefits of regular servicing, but a significant number of drivers are putting themselves at greater risk of an accident, breakdown or costly repair by not taking their cars to a dealership for servicing."
One of the most important aspects to carry out to ensure that a car is safe is to assess whether there is enough tread on the tyres. This can be done by the driver themselves simply by using a 20p piece. By placing the coin into lowest tread depth of the tyre then people can assess whether there is sufficient amounts, if they can see the rim of the 20p then there is not enough and they should consult a professional.
For the #1 car insurance, visit ChoiceQuote