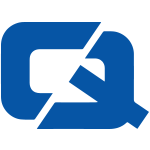 Young drivers are putting their lives at risk in a bid to save money, new research has revealed.
According to a poll conducted by Norwich Union, more than half of motorists under 21 are likely to drive old and sometimes safety deficient cars because they spend less than £500 on them.
It also revealed that 40 per cent of those young motorists only perform safety checks once a year when their MOT is due.
The company's underwriting strategy manager Nigel Bartram said: "There is also a school of thought that says since young inexperienced drivers are more likely to be involved in an accident so they are better off driving a cheap little run-around."
But he added that parents should ensure their children purchase the newest car they can afford to make sure they are safe on the road.
This comes shortly after Car Parts Direct advised motorists that just testing cars once a year when an MOT is due is not enough to ensure they are safe all year round.
Visit the #1 Car Insurance page