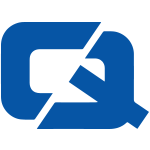 Younger drivings shopping for a car are being warned about the risks of dodgy second-hand cars after an investigation.
Officials from Trading Standards and Hertfordshire police found five in eight cheap pre-owned cars were unsafe.
The RAC said younger drivers were more likely to go for budget vehicles and warned them its own research showed 75 per cent of used cars would fail MOTs.
RAC inspections manager Nicola Johnson said: "Youngsters or first-timers looking for a used car bargain are entering a minefield and are unlikely to have the right level of knowledge to know what to look for."
Drivers opting for second-hand vehicles could minimise the chances of accidents and having to claim on car insurance policies by following the advice.
The RAC also runs a car checking service, allowing drivers to arrange for qualified engineers to look at prospective purchases and flag up any possible faults.