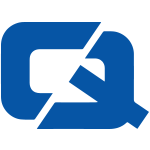 Work drivers travel more unsafely than other kinds of motorists, new research has claimed.
More than 60 per cent of at-work motorists do not leave enough of a gap between their own vehicle and others, while 40 per cent of other drivers admit to the same misdemeanour, the survey by Brake and Green Flag found.
And while 49 per cent of other motorists said they have exceeded the motorway speed limit in the past, 74 per cent of those who drive for work – potentially including those with courier insurance – have surpassed the same limit.
Brake warned that at-work drivers who travel on the roads in an unsafe manner could be jeopardising their own and others' lives in the process.
"It's horrifying that so many drivers admit breaking such basic road rules as leaving a two-second gap or sticking to the speed limit, especially when they drive for work," stated Cathy Keeler, head of campaigns at Brake.
"Work pressures are no excuse for impatient and aggressive driving."
Previous research by the road safety charity has found that 15 per cent of those who use a vehicle for work regularly eat their meals while on the road.