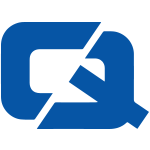 Badly worn tyres could be leaving company car drivers – and potentially their courier insurance premiums – at risk
According to TyreSafe, employers have a duty of care as outlined by the recently implemented Corporate Manslaughter and Corporate Homicide Act 2007.
This means that they must ensure their fleet vehicles are maintained, as well as the vehicles used by employees on company business.
Research by the firm has shown that 12 per cent of cars and vans in use in Britain have at least one defective tyre.
Commenting on the legislation, TyreSafe said: "Tyres are often forgotten about and therefore the new legislation is a wake-up call for all those who do not take enough care for the condition of their tyres."
Employers looking to keep their staff safe should check their tyres regularly to make sure no objects are lodged in the grooves and that the tread is not worn down, it suggests.
Last month, TyreSafe embarked on a safety campaign for motorcyclists, dubbing March Bike Tyre Safety Month.