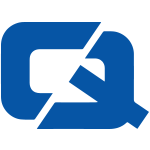 Drivers who use company vehicles, potentially including those with courier insurance, could be set to fall foul of the law this year.
According to employment lawyer Martin Edwards, chief of business Mace & Jones, some 65 per cent of company car users are set to find themselves involved in incidents on the road this year.
Mr Edwards has stated that the majority of incidents will come as a result of human error and is now calling upon employers to advise their drivers not to make or receive phone calls on handheld or hands-free devices while at the wheel.
He stated: "Courts are taking a serious view in careless and dangerous driving cases involving mobile phones. The penalties on conviction include heavy fines, endorsement, disqualification and, in serious cases, imprisonment."
Meanwhile, the Associated Press stated in December that a website has been set up to allow drivers to report other motorists for breaches of mobile phone laws.