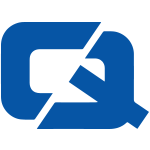 Vehicle crime in East Reading – which may have resulted in van insurance claims for some auto owners – is caused mainly by a core of ten people.
This is according to East Reading Inspector Kevin Sinfield, who told the Reading Evening Post that there were "rich pickings" to be had by thieves targeting the areas around the hospital and university.
The publication has revealed that crime rose by 21 per cent between April and December last year, with criminals turning to vehicles as police work to reduce burglary numbers.
"It's almost as though we are making it harder to burgle a house so they are committing car crime instead," commented the inspector.
He added that drivers were leaving satellite navigation systems on display in their vehicles, which take just moments to steal and sell on.
Earlier this month, police in Carmarthenshire, Wales, urged motorists to remove the devices from their cars after a number of thefts took place.