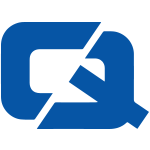 Motorists who drive for work purposes – potentially including those with courier insurance policies – have been made the subject on a campaign being launched in York.
'Don't get blood on your hands' is a county council initiative that aims to increase awareness among employers of the risks faced by their work drivers.
A free breakfast event is being held this month as part of the campaign, with firms also urged to pick up a special pack containing advice on road safety for businesses.
"Work-related road safety issues sometimes get overlooked, but employers are legally required to protect the health and safety of all employees while they are at work and this includes driving," commented the council's road safety project officer Tom Foxton.
He went on to say that employers should know the law and ensure they have considered the risks faced by their staff.
Meanwhile, road safety charity Brake discovered earlier this year that one in ten work drivers have fallen asleep behind the wheel in the past year.