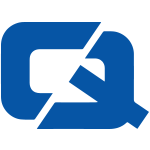 Courier firms are paying closer attention to environmental concerns and
their vehicle choices, a fleet organisation has suggested.
The Association of Car Fleet Operators (ACFO) says rising fuel costs are forcing bosses to think harder about what models employees are given to do the job.
The organisation said courier firms could save money by operating
lower-emission more fuel-efficient vehicles.
Association chairman Julie Jenner said: "The sharp increase in fuel
costs has made fleet operators more aware than ever of the implications
of the vehicles they run and how they run them."
Besides rising fuel prices, courier firms also face vehicle maintenance
costs alongside regular courier insurance payments.
ACFO is currently in talks with HM Revenue and Customs with a
view to changes in the advisory fuel rate system.
The organisation is a non-profit group and is the largest UK body
representing the interests of businesses which operate cars and vans as
part of their commercial activities.
The organisation has more than 900 members responsible for a total of
more than 700,000 vehicles in the UK fleet market.