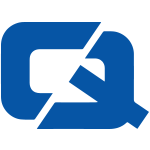 Royal Mail has suspended the driver of a delivery van that was stolen last Wednesday as he posted a parcel just yards away, it has been reported.
The driver had left the keys in the ignition of the van containing 26 parcels as it was parked at Wyngate Drive in Westcotes, This is Leicestershire reports.
An in-built tracking device led to the prompt recovery of the van in Braunstone but the parcels are still missing.
A Royal Mail spokesman today issued an apology to customers assuring, "incidents like this are very rare".
Nottinghamshire police recently reiterated the importance of delivery van drivers turning their engines off and keeping the set of keys on them.
It is believed delivery drivers leave keys in the ignition to save time starting the van up and to prevent the battery running down.
However, anyone who has their vehicle stolen in such circumstances may find their van insurance policy does not cover them.