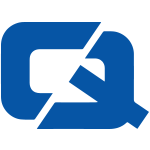 A number of changes have been made to the congestion-charging system in London in a bid to get motorists using more eco-friendly vehicles.
While 80 per cent of the vehicles already using the congestion charge zone will be unaffected by the provisions laid out by Transport for London, others will find that they are no longer exempt from paying or have higher fees.
Local residents who were previously eligible for a 90 per cent discount will no longer have this bonus if they drive cars liable for the charge.
In addition, motorists who were exempt from the charge because they use alternative fuels will also find that they too have to pay the full charge when the changes come into force in October.
A higher charge of £25 will also be issued to vehicles that produce high levels of CO2, which may impact upon pick-up truck drivers with courier insurance.
However, cars that produce under 120 grams of CO2 per kilometre and meet the Euro 4 standard on air pollution or appear on the PowerShift register will be totally exempt.
Alec Murray, chairman of the Retail Motor Industry Federation, commented that most vehicles in central London do not fit into the new emissions-based congestion charge level so it is dubious whether the scheme will reduce traffic levels and emissions.