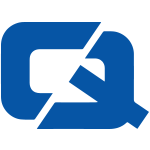 Van insurance holders may be among the motorists in Hampshire being urged to obey signs stating they must stop for schoolchildren to cross the road.
The county council has launched its Stop means STOP campaign in response to a number of complaints that drivers are failing to stop. The initiative was first established two years ago.
Executive member for environment Mel Kendal warned motorists that they could face penalty points and a hefty fine of up to £1,000 if they continue to ignore the signs.
"The road safety of our staff and the youngsters they are there to help in crossing the road is paramount to us," he stated, adding: "We want drivers to realise that the stop sign held by a school crossing patrol means exactly the same as a red traffic light, so stop."
Cornwall county council has also made a similar call after motorists were seen ignoring lollipop signs to let children cross the road to get to school.