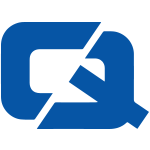 Courier drivers have been given guidance on the best vehicle to purchase after What Van? announced the Fiat Fiorino as the winner of its Van of the Year award.
The van, launched in May this year, was designed for easy and efficient driving in cities and towns.
What Van? editor Neil McIntee said: "Even when heavily laden, the diesel Fiorino is an eager performer."
He added that its "slick gearchange" and "chunky gearstick" brings the best out of a willing engine and makes for optimum driving both on the motorway and town roads.
Mr McIntee also claimed that the low running costs and valuable fuel economy of the Fiorino make it "an icon for today's grim times".
Meanwhile, the Volkswagen Transporter was recently named best medium van of the year by both the Fleet Awards and Commercial Motor.
It was commended for its quality, manners and value, and described as standing a "head and shoulders" above its competition.
Visit the #1 Van Insurance page