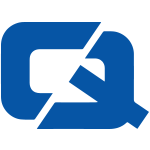 Motorists in Humberside – potentially including those with courier insurance – are being advised to keep valuables out of their vehicles and away from the sight of thieves.
Drivers who use satellite navigation (satnav) systems to carry out their delivery jobs might want to ensure they remove the devices from their automobiles when they park up.
According to officers, satnavs are highly tempting to thieves, with the sucker marks left by the devices on windscreens often being enough to persuade a criminal to break into a car.
"It only takes a minute to remove things like satellite navigation systems and brackets or wiping the mark off your windscreen and this could be the difference between you being the victim of a theft or not," stated Steve Clay, Acting Detective Chief Inspector.
The BBC has reported that up to 250,000 satnav systems were stolen by offenders in 2006.