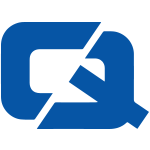 Drivers looking to keep their courier insurance intact this festive season might want to heed the advice given to Cheshire motorists recently – do not leave valuables on display inside vehicles.
According to the Northwich Guardian, items such as laptops, satellite navigation systems and CD players have all been stolen from vehicles in Lymm, Grappenhall and Thelwall recently.
Prompted by the incidents, police are now urging drivers to remove possessions from their vehicles when leaving them unattended – which could potentially reduce the need for a courier insurance claim.
"We need to make sure that drivers are not leaving an open invitation for thieves to target their vehicle," said Police Community Support Officer Simon Martindale.
He added that avoiding such incidents "only takes a few seconds and a bit of common sense".
Figures from the Home Office highlight that vehicle crime has fallen by more than 50 per cent since 1997.