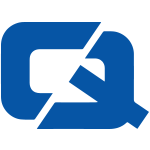 The light commercial vehicle (LCV) market is responding as expected to issues of duplicated stock, damaged stock and high mileage stock by bidding for the "right stock", according to the latest research.
Automotive services company Manheim has said that the "realignment" that has been witnessed was inevitable following some periods of "exceptional performance" by the market.
Where vans were concerned – such as those driven by a van courier or to transport goods in transit – price movement varied, Manheim noted.
In the car van section, the average selling price remained largely unaffected by the economic climate, rising a total of just £29 during the final quarter of 2007 and the first quarter of 2008.
The prices of car derived vans were also relatively unaffected, but small panel van prices fell by a total of almost £300 during the two quarters.
Alex Wright, Manheim's commercial vehicles sales director, said: "This latest LCV Market Analysis Report from Manheim reinforces our belief that the market has remained robust despite the recent economic uncertainties."
Manheim has more than 130 remarketing operations across five continents.