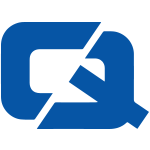 The introduction of the new motorcycle test has been postponed until next year, those training to be motorcycle couriers may be interested to learn.
Originally scheduled for the end of this month, the new test has been delayed until March next year, the Driving Standards Agency (DSA) announced.
The news follows pressure from a number of motorcycle organisations, who questioned whether the testing network would be ready for the new regime.
Commenting on the decision to postpone, Rosemary Thew, chief executive of the DSA, said: "Increasing road safety for motorcyclists has always been a top priority and it remains so."
She said the next six months will provide enough time to deliver the test and "address gaps in service provision", she added.
The Motor Cycle Industry Association welcomed the decision after having called for a delay based on safety concerns for learner riders potentially having to travel long distances to test centres.
Craig Carey-Clinch, from the association, said the industry would now help ensure a "smooth transition".