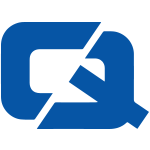 More motorists, potentially including those with courier insurance, dodged their road tax payments in 2006 than in 2005, findings have shown.
Research by the Commons public accounts committee has shown that five per cent of drivers failed to pay their excise duty during the year – marking a rise of 3.6 per cent on 2005.
In addition, the proportion of motorcyclists evading the tax also rose, up to 38 per cent from 30 per cent the previous year.
Efforts to rectify the situation have been described as "poor" by committee chairman Edward Leigh, while the working group also warned that the Driver Vehicle Licensing Agency's enforcement activities could be seen as "a complete laughing stock".
Acting director of the RAC Foundation Sheila Rainger commented on the findings: "Responsible motorists are not only picking up the tab for evaders, they are also being put at risk by them."