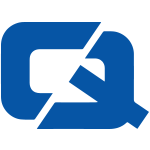 Drivers in Yorkshire who ensure they drive below the speed limit to avoid car or van insurance claims may be interested to read that local children have joined the fight against motorists who speed.
School-goers in Helperby and Brafferton have been taking part in a competition to design an anti-speeding poster that will be displayed throughout their communities.
According to Pamela Nash, chair of governors at St Peters Brafferton Church of England School, motorists who travel too fast are not new to the area.
She commented: "Speeding through the villages has always been a problem and with more children walking to school we live in fear of an accident happening.
"These posters are going up around the village – we hope people will heed the warnings."
Officers from North Yorkshire Police have found that motorists who lower their speed by one mph around junctions could see a 15 per cent reduction in their collision rate.